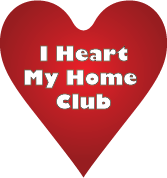 Your home encompasses your family. You depend on your home and it depends on you. Are you taking proper care of it, or is it letting you down? Let us help! Join the I Heart My Home Club today!
What is it?
The "I Heart My Home Club" is more than just a maintenance plan. Members are top priority and have access to exclusive offers and discounts that are not available to the public. It's a necessity to keep your home unit running at peak efficiency and this club will help you do just that. From providing advance notice of potential problems so you can avoid any future anxiety and discomfort, to keeping the warranty valid and recommending the necessary repairs or upgrades, the benefits to Erickson's I Heart My Home Club are endless. Because our service experts are not paid on commission, you will never be pressured into spending more on unnecessary repairs or upgrades.
How much is it?
You can enjoy the services, benefits, and savings of the I Heart My Home Club for only $30 per month (one year minimum). That's less than one dollar a day!
What is included?
Priority scheduling on service calls and installation
Tune-up and cleaning of your heating and cooling system
Water Heater Drain and Flush
Reduced Fee for after-hours emergency service
10% Discount on all services
30-point Heating Inspection
26-point Cooling Inspection
21-point Plumbing Inspection
20-point Electrical Inspection
Transferable to New Owner or New Address
Free Extended Labor Warranty on New Equipment Installs
How can I sign up?
Complete the information below to receive a call from one of our professionals
Or call our main office at 763-783-4545